988 & Crisis Management Planning: Strategies for Reducing Delays
by Core Solutions on October 24, 2023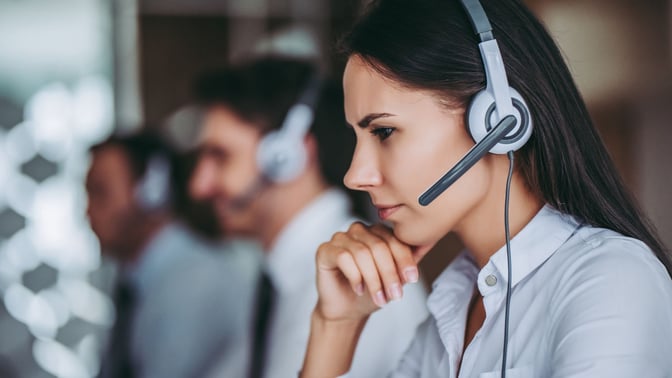 The crisis centers that field 988 calls and provide other mental health interventions perform a vital service. According to the Substance Abuse and Mental Health Services Administration (SAMHSA), 988 received more than 6 million calls since its launch last year, a clear sign of how valuable it is to local communities. Those who reach these contact centers often experience positive results – a study from Suicide and Life-Threatening Behaviour found that as many as 90 percent of respondents to one crisis line reported that their conversation was helpful.
However, the efficacy of crisis centers can be undermined when delays prevent clients from accessing help promptly. They can still be damaging even when clients wait through them, with potential consequences including crisis escalation, increased emotional distress, or a less productive dialogue with staff members.
Avoiding delays is in the best interest of the client and the crisis center alike. To do so, centers need to take a two-pronged approach to 988 and crisis management planning: training staff and building diverse teams that can be more efficient and impactful, and streamlining operations so callers can be matched with services faster.
Improve
Resources
&
Training to Facilitate
Better
Conversations
Well-trained, highly effective staff help callers feel supported and connect them with the services they need. The skills and knowledge they bring can also reduce delays by resolving issues faster.
Here are a few approaches to enhancing staff success.
Assess the quality of your staff training
Reevaluate the basic training you give your staff to make sure it's providing them with the tools they need to be productive. Consider factors like:
How active listening skills are taught and assessed

How assessment of mental health conditions is performed and kept consistent

What stress management training staff members receive

If staff members know how to optimize the software they're using
A deficit in any of these factors could cause team members to make mistakes that extend call times.
Provide guidance in advanced approaches to crisis management
Offering basic training and knowledge is just the first step in improving your crisis management planning and ensuring you have a team that can handle any call. Veteran and top-performing staff members also understand how to serve people from diverse backgrounds, address equity issues, and provide services in a way that's sensitive to past trauma experiences.
There are some specific approaches to mental health interventions and crisis response that are highly recommended for a truly successful crisis call center. These include:
Trauma-informed care

– An approach that recognizes that many people struggling with mental health or substance abuse have been traumatized in the past. Therefore, care needs to be provided in a way that avoids triggering traumatic memories or re-traumatizing the client.

Zero suicide/Suicide safer care

– Another approach to care that prioritizes decreasing the incidence of suicide. Staff members learn strategies for providing immediate interventions to suicidal clients.

Cultural competency and/or health equity training

– Training to help staff members understand how diversity and equity impact mental health. These trainings help staff members recognize the ways that someone's background and identity can impact their mental health, enabling them to be more sensitive when responding to a person in crisis.

Social determinants of health (SDOH) screening

– The ability to understand how someone's living environment impacts their mental health. This can include training in various cultural competencies, as discussed above, as well as education on how the conditions of day-to-day life come into play.
Make peer support available
Clients typically respond better to help from those they consider to be peers. Hiring staff members from similar backgrounds to your clients can shorten the amount of time callers need to spend explaining their exact situation and encourage them to open up to your staff faster.
To achieve this, seek out peer support specialists from diverse backgrounds, representing different races, socioeconomic statuses, gender and sexual identities, military experiences, and so on.
Enhance Operations for Faster Call Handling
While improvements to staff training and resources are important to crisis management planning, even the best-staffed call center can't avoid delays if staff are working with ineffective processes and outdated software.
Crisis management services that are serious about reducing delays need to pair their excellent staff with equally exceptional software and workflows that are up to the task of supporting clients along the full care continuum. Here are a few approaches to consider:
Streamline call routing and triage
Fast, streamlined triaging can guarantee that the clients with the most urgent needs are not kept waiting. Software that supports efficient workflow customization and fast call routing can help you achieve this.
Implement real-time web chat, texting, or video calls
Every client has their own preferred mode of communication. Some may not want to have a prolonged phone conversation and may feel more comfortable talking over another communication channel. Crisis centers that offer multiple modes of contact save staff members time while also being more accessible.
Define specific workflows and automate them
Call center staffers need to know exactly what to do with every single call they receive. That's only possible if clear and specific workflows are well-defined.
Just creating these workflows is not enough, however. You also need to integrate those workflows into the software your call center is using. If workflows and software aren't aligned, delays are inevitable.
Coordinate with providers who offer same-day access
Scheduling appointments with care providers can be time-consuming. But while clients wait on the phone for staffers to find open time slots, other clients may be sitting on hold wondering if someone will help them.
To facilitate quick scheduling, coordinate with providers in your crisis system who offer same-day access. This reduces the workload of call center staffers while also delivering better care to clients in a timelier manner.
Analyze best practices from other industries
The 988 hotline is still in its early days, and there is much to learn about refining workflows and enhancing crisis management planning. But many other industries have already refined approaches to distributing complex processes among a team of professionals.
Studying these approaches can help crisis management services improve their own operations. For example, The National Action Alliance for Suicide Prevention has developed a framework for applying principles learned from air traffic control to mental health crisis care.
Use

Crisis Management Software for Speeding Up Processes
Reducing delays isn't a goal that's accomplished overnight. It requires a long-term investment in a coordinated effort to improve both staff effectiveness and operational efficiency.
A central part of making that investment is ensuring you have the technological underpinnings needed for fast and efficient operations. Specifically, crisis management software is necessary to guarantee you can adhere to your workflows and provide timely services.
Core Solutions' Cx360 platform is one such software. It is designed specifically for 988 call centers and similar organizations, with functionality built to move clients from initial call to receiving services quickly and efficiently.
The Cx360 platform accomplishes this through:
Real-time care tracking and coordination, so everyone who speaks with a client knows what they need

A centralized hub for appointment scheduling, bed tracking, and transportation coordination to provide services faster

Streamlined, efficient workflows – either create your own or modify pre-made ones

Automated task management and call routing based on your workflows

Performance dashboards you can use to detect delays and see where bottlenecks are occurring
Talk to us today to understand how Cx360 creates efficiencies for 988 and crisis management planning and helps avoid delays.
No Comments Yet
Let us know what you think