Enhancing Care Coordination for 988 and Crisis Center Response
by Core Solutions on August 31, 2023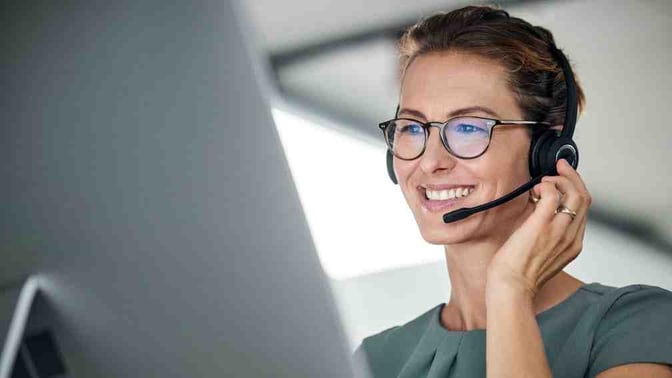 Crisis center care coordination has long been a significant challenge, with many centers struggling to connect callers to immediate, appropriate care – and this struggle has only been heightened by the introduction of the 988 Lifeline last year, with increased numbers of people seeking 988 services. A lack of standardized communication and data sharing between various stakeholders creates dangerous silos and delays in care.
Without efficient, warm handoffs between call centers, mobile crisis teams, law enforcement, 24-hour crisis centers, crisis transportation services, and inpatient and outpatient facilities, people seeking services will fall through the cracks and receive less than optimal care. However, technology solutions offer a path forward. By introducing a system tailored to the needs of crisis center teams, behavioral health and substance abuse care providers can quickly connect people in real time with the appropriate services and facilities for them.
Understanding the challenges
Responding to a 988 call de-escalates the immediate crisis, but what then? After assessing what follow-up care and possible treatment is needed, providers may face several blockers to smooth transitions, which both disrupt the flow of information sharing and potentially exacerbate the already fragile mental state of the person they're serving.
These gaps in care coordination arise from a confluence of challenges, starting with a lack of standardization across platforms and providers.
Silos without standardization:

Crisis service models incorporate a mix of staff and resources both onsite and remote. These include call centers, mobile response teams, healthcare facilities and hospitals, behavioral health departments, transportation services, 24-hour crisis services, and law enforcement agencies. Depending on the needs of the person requesting services, individual clinicians and peers may also be called in for support from the local community. While ample resources are an obvious benefit to the caller, each provider likely uses its own system. This fragmented approach causes issues from integration and lack of data sharing to security challenges and data loss. Most importantly, without interoperability, the stakeholders can't readily communicate with each other.





Lack of visibility:

This siloed approach means that no single entity can track a caller's progress, share notes, access relevant patient history, or determine the availability of transportation or beds.





Poor workflow:

Even when systems are integrated, the absence of a customized workflow can create uncertainty, and even confusion, regarding next steps.





Lack of follow up:

These and other factors leave crisis centers struggling to schedule appointments and connect acute patients to the appropriate care.
All this undermines efficient crisis management plans and puts patients in danger. It also runs counter to the Substance Abuse and Mental Health Services Administration (SAMHSA)'s no-wrong-door philosophy, which calls for clients to be connected to the most appropriate level of treatment.
988 mental health line operators, as well as other crisis call centers, need to put in place plans that overcome these challenges and connect individuals to the care they need. SAMSA guidelines underscore the importance of care coordination.
The minimum expectation is the ability to coordinate connections to crisis mobile team services in the region and connect individuals to the appropriate level of care through warm hand-offs. Best practices include using real-time bed registry technology and scheduling systems that allow centralized scheduling for outpatient follow-up appointments.
Too many centers lack the technology to meet the minimum standard, much less to implement best practices.
There is a better way.
The solution: Technology-enabled crisis management plans
Crisis centers need a technology solution that ensures all communication and interactions between service providers are seamless, streamlined and optimized. Only then can they ensure coordinated care. As the Institute of Medicine wrote in its groundbreaking Crossing the Quality Chasm series, "Care coordination is the outcome of effective collaboration." Technology, deployed correctly, can ensure that everyone is on the same page, ready to act promptly.
Stakeholders need a shared platform with real-time care coordination that includes dispatching and appointment scheduling. It should facilitate digital intake, deploy mobile crisis teams swiftly, and maintain open lines of communication between the crisis center staff and response teams. Beyond the immediate crisis, it should also support provider search functionality, appointment scheduling, and patient monitoring.
It needs to be fully interoperable, because silos are not only obsolete but also may prove deadly. It further must have a user-friendly interface that doesn't introduce complexity or slow the process of saving lives.
Features for favorable communication
Such a solution ensures cohesive service delivery and prevents potential tragedies. Core's shared care management platform, Cx360, supports all in-network and out-of-network care management coordination required of a 988 mental health line or other crisis call center and aligns with SAMHSA guidelines.
The platform, with its customizable workflows, provides the foundation for the system of care approach. In this system, all appropriate stakeholders are brought together to ensure people experiencing a crisis receive the right level of care. For example, Cx360 lets everybody who touches a patient monitor and track what's happening with the patient, including accessing patient schedules, assessments, treatment plans, and progress notes. Closed-loop referral process monitoring confirms whether appointments were made and kept.
Other features include:
Provider search functionality

A step-by-step status and chat feature

Role-based permissions and access protocols to protect client privacy
All of this is available through a simple, easy-to-use interface for making patient referrals and warm handoffs. Finally, with pre-set and customizable workflows, straight through report generation and billing, Cx360 gives users a single platform for all their crisis center needs.
Expediting care and ensuring coordination helps keep clients safe. Core's Cx360 shared care management platform is designed specifically for behavioral health and gives team members a high level of visibility into patient status and the tools to constantly stay in touch with all stakeholders.
Contact Core today to discuss how the Cx360 platform can enhance your crisis care coordination.
No Comments Yet
Let us know what you think