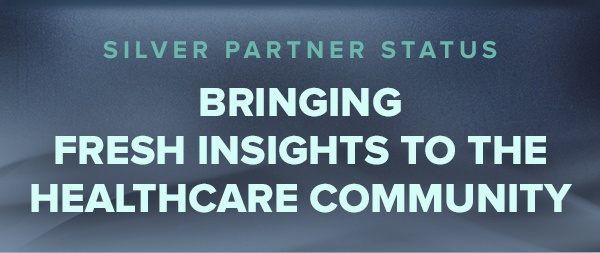 The leadership team at Core Solutions has made it their mission to maintain a pulse on the future of healthcare to help other organizations make smart decisions in technology that enable effective wholeperson health across the entire care continuum. But we also take pride in our history of participation in a shared community of modern executives and thought leaders, which is why we're excited to announce our new status as a silver partner for the 2018 OPEN MINDS Executive Institute series.
OPEN MINDS is an information source, executive education provider and business solutions firm that shares similar interests with Core, behavioral health and human services. Their annual Executive Institutes are programs that provide business executives with new market intelligence, management tools and open discussion outlets that all inform their own leadership practices and promote innovation in the industry.
As a silver partner in this year's Executive Institute series, Core Solutions will serve as an underwriting sponsor of all five programs in the series and participate in the knowledge partner sessions at two Institutes:
The 2018 OPEN MINDS Strategy & Innovation Institute
This event helps organizations that serve complex consumers bring strategy to emerging innovations and create a more sustainable position in the market.
The 2018 OPEN MINDS Technology & Informatics Institute
This event highlights technology tools that help executives improve their performance, streamline decision-making and add value to the management and delivery of care for complex consumers.
Here's why our new silver partner status is important:
It allows us to continue our partnership with OPEN MINDS, an invaluable resource to the behavioral health and human services industries, with whom Core has worked with for nearly a decade
It provides a platform for the great minds at Core to share new insights with a larger audience of people who are equally as passionate about what we do and who we serve
It means we get to work with other thought leaders to offer education to our peers and our community
It lets us come to the aid of others with resources and tools needed to navigate digital healthcare and build financial sustainability
If you're unfamiliar with Core's participation in the OPEN MINDS Executive Institutes, read a recap of an informative 2017 OPEN MINDS session on the use of data in the healthcare industry, or view our recent I/DD Video Series, which covers care collaboration in a value-based market using material from a 2016 OPEN MINDS presentation.
Core Solutions is very excited to continue to be a part of this yearly gathering of great, open minds. Be sure to look out for recaps and big takeaways from our presentations this year at the 2018 OPEN MINDS Executive Institute series right here on our blog.
Interested in learning more about Core Solutions' involvement in the healthcare community? Request a demo of our EHR solution below to get to know our platform, our organization and our team.