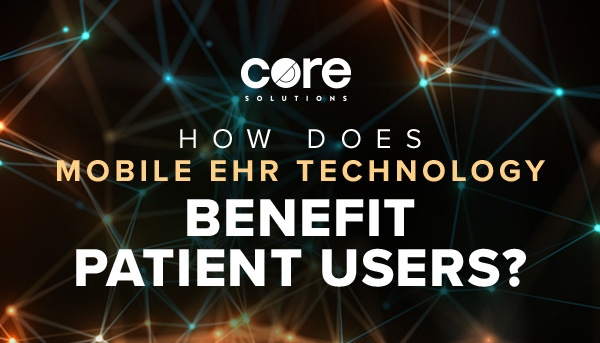 At the latest OPEN MINDS Strategy & Innovation Institute, Core Solutions President Ravi Ganesan led an informative session on the strategic use of data in the healthcare industry. Along with co-presenter Adam Bauer, Senior Manager at Deloitte, Ravi spoke about the importance of establishing effective data collection and evaluation processes to better support today's healthcare organizations. In this blog post, we'll review some of the biggest takeaways from the presentation entitled "Connecting the Dots from Data to Value."
Embracing Innovation: The Digital Transformation Framework
A recent survey of over 600 businesses worldwide found that 72% of executives consider their organization susceptible to digital market disruption. In another survey, 60% of healthcare organizations admit to expecting disruption by digital technology. These obstacles can come in the form of new or improved insights, data and analytics. The critical importance of embracing technology and innovation in healthcare organizations is at its highest level today. Healthcare leaders must encourage the use of technology in supporting data collection and knowledge-sharing experiences in order to grow their organization, prepare for change, compete in the industry and better serve their customers. A tool called the Digital Transformation Framework can help in mapping out what your organization should do to embrace digital innovation.
The Role of IoT in Deciphering Automated Data
Understanding the concept of The Internet of Things (IoT) is required in order to participate in the evolution of its use in the healthcare industry. How IoT fits into the Internet Ecosystem dictates its unique role in collecting and deciphering automated data. For healthcare professionals and their patients, IoT can be used in countless ways to supplement or improve care delivery. Sample use cases include fall detection for the elderly, location-tracking for loved ones, heart attack prevention and disease monitoring. Whatever the intended use, it's best to follow this simple set of guidelines for implementing IoT in your business: start small, show viability and prove value.
Evidence-Based Clinical Tools for Demonstrating Data Value
It's not enough to recognize the significance of collecting data and growing a data driven organization; it's also critical that you invest in the right tools to build and demonstrate the value brought by these initiatives. In behavioral health services, tools used should support measurement-based care through rating scales administration. Clinical tools for outcome measurement should clearly reflect the added value of data collected. This is where visual presentation also comes into play.
Visual Perception & the 6 Principles of Analytical Design
The way we visually perceive data contributes to our overall understanding of the data itself; a concept best implemented using the foundational principles of design. Because of the way our eyes and minds "think," communicating data should be done using visual displays of information. A great tool to use in presenting data that resonates with your audience is Edward Tufte's set of six foundational principles of analytical design. Using these principles help to better contextualize and analyze important facts and figures that carry the potential to translate into new innovations and efficiencies.
Many healthcare and human services organizations have difficulty forming an actionable plan to begin and finish their journey to digital transformation and the meaningful use of data. With these takeaways in mind however, organizations can start to leverage a powerful asset to improve many aspects of the healthcare ecosystem.
If you missed this engaging OPEN MINDS session, view the accompanying slide deck to get a closer look at everything that was discussed.