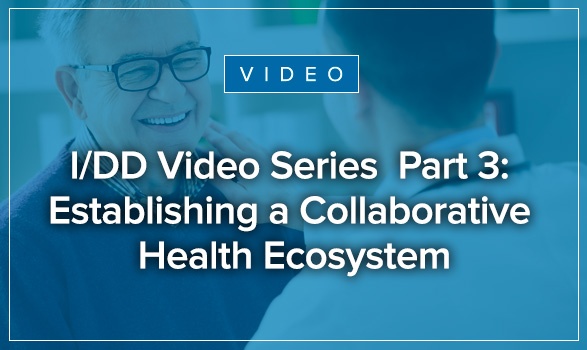 How much do you know about care collaboration in today's value-based market? This is part three of a 4-part series focusing on the I/DD landscape and featuring footage from the presentation, The Next Generation of Care Collaboration. Shown at the 2016 OPEN MINDS Strategy & Innovation Institute in Clearwater, Florida, this presentation was given by Core Solutions CEO Ravi Ganesan and Deloitte Consulting Senior Manager, Adam Bauer.
In order to foster an environment of collaboration in the healthcare industry, key players first need to contextualize the layered ecosystem of collaborators, partners and stakeholders in relation to those they serve. One of the complex ties that the current healthcare market needs to change in order to improve the quality of care and correct its unsustainable costs are improper incentive systems and misallocated spend on health and social care.
Recent regulations and reform initiatives are driving the push toward value-based care models, which aim to not only increase the quality of care for patients, but also work to reform a system that is financially unstable. But for the I/DD and behavioral health landscape, these models focus more on delivering high quality outcomes and personal experiences, which can include promoting healthy lifestyles, enforcing medication protocol adherence and investing in telehealth systems.
Achieving these value-based goals means practicing collaboration between providers across the healthcare ecosystem and creating a shared understanding of patient health using tools like the person-centered information model.
In the video below, Deloitte Consulting Senior Manager Adam Bauer discusses the ideal collaborative health ecosystem, providing an overview of today's value-based care models and outlining the opportunities providers have for optimizing outcomes in behavioral health care. Core Solutions CEO Ravi Ganesan then contributes to the discussion, mapping out the collaborative information platform and other measurement tools that providers need to put these efforts into action in their own space.
Watch the full video to hear from industry thought leaders Adam Bauer and Ravi Ganesan.