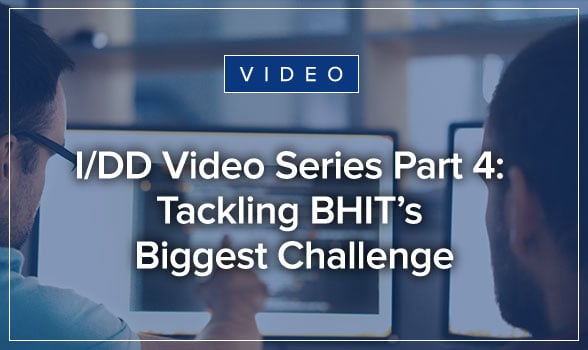 How much do you know about care collaboration in today's value-based market? This is the final installment of a 4-part series focusing on the I/DD landscape and featuring footage from the presentation, The Next Generation of Care Collaboration. Shown at the 2016 OPEN MINDS Strategy & Innovation Institute in Clearwater, Florida, this presentation was given by Core Solutions CEO Ravi Ganesan and Deloitte Consulting Senior Manager, Adam Bauer.
The healthcare ecosystem is experiencing a period of shakeout as industry leaders today are faced with increased collaboration, interdependence and efficiency that breed consolidation. But one thing that stands in the way of further uniting behavioral health organizations and other healthcare sectors is the general lack of standardized industry outcomes.
Becoming data driven is one of the biggest steps providers in all areas of the healthcare system can take to get on the path to value-based care. And without an interdependent mindset, leaders will sacrifice the valuable opportunities that such care collaboration brings. If more industry professionals take both of these steps to mature their organizations, then together they can solve the widespread issue of mismatched outcomes collection and reporting.
True value-based care requires measurement-based outcomes, which begins with a consensus among clinical teams in individual organizations to utilize standardized tools and rating scales. Using separate behavioral health measurement tools inhibits growth in an industry that can only move forward when its greatest minds come together.
Watch the video below to hear Core Solutions CEO Ravi Ganesan discuss why this is the biggest challenge in behavioral health information technology (BHIT) and how industry leaders can approach a much-needed solution. His thoughts provide context to new goals for all players in the healthcare ecosystem.