Enable Effective Crisis Management with a Complete System of Care
by Core Solutions on August 29, 2023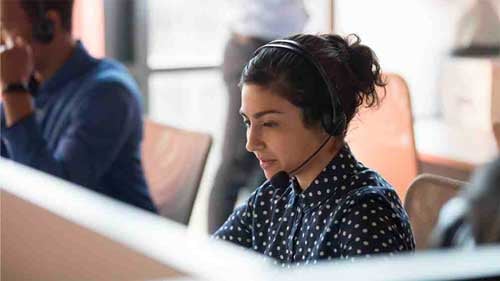 Late last year, a survey of American adults revealed that an overwhelming majority (90%) see mental health as a crisis. Between the pandemic's effects, rising substance use, and increased suicide rates, the call for help is clear—and while many individuals facing behavioral health emergencies have had their calls answered by the recently implemented 988 hotline, challenges and concerns about serving at-risk community members remain.
The answer for service providers: a complete system of care. With a full complement of resources and excellent operational capabilities, they're equipped for effective crisis management – a comprehensive approach that helps organizations and individuals prepare for, respond to, and actively navigate crisis situations.
The impact of the 988 hotline rollout
Successful crisis management has long been a critical community need. In recent years, the federal government has provided over $500 million to support the creation and implementation of the national 988 Lifeline. In July 2022, the lifeline opened as a resource for people in crisis, replacing the previous 10-digit number for the Suicide and Crisis Lifeline. The hope was that "988" would be easier to remember (like dialing 911) and more people would be helped through a coordinated system of care, reducing reliance on police officers, who lack the clinical support and training to handle behavioral health crises.
Better care coordination and deployment of individuals with skills to deescalate behavioral health crises will also reduce adverse incidents such as fatal police encounters, as well as decrease the use of emergency rooms and inpatient psychiatric treatments.
So far, the 988 hotline has seen success; from its launch until March, it received more than 3.6 million calls. That number marks a significant increase compared to years past and reiterates the strong need for consistently available resources.
To best serve their communities, 988 providers must meet guidelines from the Substance Abuse and Mental Health Services Administration (SAMHSA), adhere to a list of SAMHSA best practices, and utilize technology designed for a complete system of care.
Start with a strong crisis response team
According to SAMHSA's national guidelines, there are three essential elements of an integrated crisis system.
These are:
Regional crisis call centers:

A person in crisis should be able to call and talk to someone when they're in need of help—no matter what time or day it is. The people answering the calls should be trained in how to handle sensitive situations and respond to mental health crises.

Crisis mobile team response:

Mobile teams need to be able to respond to people who require help in person, no matter where they are. There should be at least two people on each "team," with at least one licensed clinician. Teams are skilled in de-escalation, conflict resolution, and other tools, and they're responsible for coordinating patient handoffs with other professionals, like hospitalists and EMS workers.

Crisis receiving and stabilization facilities:

Finally, people need a physical place to go for help. While the hospital emergency room is where many distressed patients are dropped off, the ER is not typically set up to accommodate individuals experiencing a mental health crisis and may be in need of a calm, private, safe space.
These three elements form the foundation of an effective crisis management system. At every level of the model, providers should ensure patient needs are being met in safe ways, coordinate with other professionals as needed, and seek to de-escalate the crisis.
Align your approach with SAMHSA's 6 core principles
SAMHSA also outlines six principles, or "best practices" for crisis management systems, which explain the layers of responsibility wrapped up in each part of the system.
These principles are:
Addressing recovery needs:

Ideally, people in crisis aren't just making it through the individual crisis – they're moving past their crises and engaging in life in healthy, happy ways. A model that views crisis as a "growth opportunity" and not just a "problem" can help foster true recovery, by emphasizing engagement and collaboration.

Significant role for peers:

People in crisis benefit greatly from talking to peers who have been through similar experiences, and crisis response systems are encouraged to incorporate peers within their teams who reflect the characteristics of the community.

Trauma-informed care:

Many people who need mental health services have had some form of trauma, and their care plans should take that into account.

Zero suicide or Suicide Safer Care:

Suicide prevention has always been a key focus of crisis management, and the Suicide Prevention Resource Center has created a toolkit that every organization can use to implement evidence-based actions.

Safety and security for staff and people in crisis:

Everyone involved in crisis management, including staff, should be safe. Steps to provide a safe environment include following a "no force first" policy and creating a welcoming space for individuals in crisis.

Crisis response partnerships:

Working with law enforcement, EMS, and dispatch staff is necessary to ensure strong outcomes. Supporting these relationships through partnership training and regular meetings can strengthen ties.
If every region in the country has crisis call centers, mobile crisis response teams, and receiving and stabilization services—and they're all incorporating the six principles above, a national network following evidenced-based guidelines can provide the highest, safest level of care in all behavioral health and substance abuse emergencies.
Get technology support for crisis hubs
It's clear that crisis hubs have enormous responsibilities. To get to the ideal state of care, technology support is essential.
Core's Cx360 platform offers a comprehensive, unified system of care approach to crisis management. Cx360 allows crisis response teams to respond to crises quickly and effectively, using tools specifically designed to meet SAMHSA's national guidelines.
Here's some of the functionality you can expect:
Full support for 988 call centers and other crisis call centers

Automated dispatch system

Real-time data analytics

Secure messaging and document sharing

Customizable interface

Complete coordination of care

Shared calendar for appointment scheduling

Real-time regional bed registry

Patient transport scheduling and tracking
One of the key advantages of Cx360 is that it aligns all the resources available to regional crisis centers. It connects both in- and out-of-network providers, providing end-to-end patient support during emergency situations and sharing all relevant information so nothing falls through the cracks. All stakeholders are aligned and work together so the caller gets the appropriate level of care, boosting the chances that their needs are met before, during, and after a crisis.
Improve care coordination with Cx360
As a regional crisis center, your focus should be on providing the best care for your patients. Cx360 brings all of the puzzle pieces together to deliver effective crisis management. With Core's platform, you're able to quickly connect people to the right services and treatment, saving time and lives.
Ready to discover how the Cx360 platform can help you improve your quality of care? Schedule a free demo today.
No Comments Yet
Let us know what you think