6 Challenges Faced by 988 and Crisis Center Teams & How Tech Can Help
by Core Solutions on September 12, 2023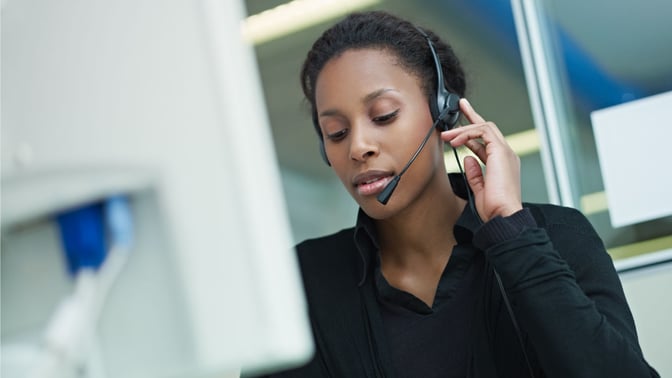 When a person is experiencing a mental health or substance abuse crisis, every second counts. And, with the CDC still ranking suicide as a leading cause of death in the US, the stakes are higher than ever.
The people who serve on the front lines of behavioral health care understand this better than anyone. As calls to the 988 mental health line and crisis center staff continue to increase, the right software platform is a critical ally in rising to the challenge, enabling providers to streamline operations, enhance efficiency, and positively impact people's lives.
What follows are six common challenges experienced by crisis responders, as well as modern solutions and approaches that will mitigate each one.
Challenge #1: Lack of clarity around client info and care
Because the calls coming in are so voluminous—and each one is unique to that client's circumstances—crisis teams can struggle to understand what's already been done to help each client, as well as what resources are available to help at that very moment.
​​Solution: An all-in-one communication solution
Providers need a platform that centralizes communication across the entire spectrum of care. With Core's Cx360 software, team members don't have to worry about losing communication history. Everything is kept in one central place within the platform, making it easy for staff to identify what's been done for the client already, as well as what can be done now.
Past information includes client schedules, assessments, treatment plans, and progress notes, and is available to everyone in the system with the appropriate permissions for that level of information.
With features like the real-time, regional bed registry system, team members can quickly assess what beds are available should the client need a crisis stabilization bed. If a client referral is needed instead, the platform's interface facilitates staff creating those referrals and ensurng a warm handoff. Call center staff can also monitor and deploy transportation efficiently and effectively, which will help get clients on their way to receiving the care they need.
Challenge #2: Difficulty identifying high-risk clients
One of the most important parts of working in a crisis team role is being able to triage which clients are at high risk and managing their care accordingly. The National Suicide Prevention Lifeline (NSPL) provides a rubric that staff can use to assess each client and mandates a minimum of three prompt questions be asked.
While this may seem straightforward, staff can benefit from a platform that's built to ensure compliance with the guidelines.
Solution: A platform that offers built-in ability to triage high-risk clients
The NSPL's core principles and subcomponents of suicidality are meant to be the foundation of a crisis center's risk assessment instrument. Each center can use its own instrument if these minimum guidelines are included. Regardless of their specific approach, a robust solution like Cx360 can help call center staff quickly identify and prioritize the people who need support the most by providing constantly updated client risk scores. Risk scores in Cx360 are integrated and always available, setting up staff to ensure crisis management plans always accommodate the latest information.
You can also configure specific rules for your team that take certain factors into account. For example, if you want to triage all clients who have attempted suicide in the past, you can set that as part of your applicable risk factors. Then, when an individual calls in who has attempted suicide before, the system will calculate a higher risk score than for someone who has never attempted suicide.
Challenge #3: Compliance requirements can be difficult to navigate
There are multiple sets of requirements for crisis teams to meet, including the aforementioned NSPL standards, the 988 Lifeline minimum standards, and the Substance Abuse and Mental Health Services Administration (SAMHSA) guidelines.
It's hard to imagine that any one crisis team staff member could be responsible for remembering all of these requirements, let alone ensure they're met by the crisis team at large.
Solution: Software built to comply with minimum standards and expectations
By design, a crisis center platform must include everything teams need to follow the best practices set forth by 988, NSPL, and SAMHSA. Care team members using Cx360 can respond to each emergency with the confidence that they're following prescribed best protocols and operating in compliance with all relevant entities.
Once staff have assessed a client and determined their needed level of care, they can easily make the appropriate referral to a designated agency. The referral can be tracked via a closed-loop process, ensuring that referrals that were made were indeed kept. If the client didn't show up, the referring center can easily identify that they need outreach and implement plans to reengage the client.
Challenge #4: Gaps in care plans
Delays in information sharing between providers and teams, exacerbated by a lack of tools to communicate in real time, can hinder the creation of successful crisis management plans and block effective care coordination, leading to service gaps.
Solution: A system of care approach
A holistic system of care approach, like the one utilized by Cx360, allows for timely collaboration. Crisis center staff can log in to talk and collaborate with their team members in real time by securely sending text messages and other immediate notifications.
Whether providers are in or out of network, Cx360 shares information across all stakeholders so that no one is ever in the dark. This allows providers to quickly respond to the most current information and provide the highest possible level of care. Access to Cx360 data is "role-based," with the ability to be very granular with who can see what information. The organization controls who can see what, and settings can be easily modified by the system administrator as people are added and things change.
Challenge #5: Lack of telehealth options
While the 988 lifeline is an invaluable resource, not all services can be delivered on-site. For people who have difficulty making it to in-person appointments, telehealth can save lives.
In fact, a recent study done by the Journal of Medical Internet Research revealed that people receiving telehealth psychiatric services and medication were more than four times more likely to be in remission for suicidal ideation than people who didn't receive care.
There are myriad benefits to including telehealth services in crisis response. For one, a person can receive help from their own provider anywhere, anytime. It also improves accessibility by removing barriers for people who live in rural areas or have disabilities that make it hard to travel to a physical location. And for providers, it creates opportunities to improve clientengagement, which leads to improved client satisfaction and outcomes.
However, not all platforms make it easy to coordinate telehealth services, which can affect the development of customized crisis management plans. When telehealth is viewed as "separate" from other client care functions, it can be hard for clinicians, crisis center staff, and even clients to navigate.
Solution: A system with embedded telehealth features
Telehealth integration is central to the complete system-of-care approach that ensures clients get the appropriate level of care for their unique needs. It's a vital component of Core's Cx360, taking the hard work out of managing remote services.
Clinicians can set up their telehealth availability within the platform itself. From there, Cx360 sends custom invitations and appointment links to clients. Providers can also initiate a telehealth session "on the fly." Once an appointment begins, providers can take advantage of dual-function interfaces that allow them to interact with clients face-to-face while documenting simultaneously.
And, after the appointment ends, billing is automated, taking all the guesswork out of the process.
Challenge #6: Billing and collections are cumbersome processes
This is a straightforward challenge. For many crisis centers, billing after service and following up on collections are tough tasks and take time away from providing quality care.
Solution: Software that optimizes and automates billing and collections
Software solutions can save a lot of time and reduce headaches for staff serving 988 mental health lines and crisis center calls. Cx360 ensures that nothing falls through the cracks after the fact. Smart billing tools and automatic client follow-up keep revenue flowing and relieve the burden on staff, allowing them to focus on the most important part of their job: being there for clients who need them.
Core's Cx360 is configurable to your crisis team's needs
The Cx360 platform is designed specifically with behavioral health services in mind, meaning a valuable set of features of the platform are there to serve crisis responders—and you can configure it to meet your team's unique workflows.
Whether you're looking to improve care coordination across your community, be in compliance, address gaps in care plans, integrate your telehealth services, or are dealing with another crisis management challenge altogether, Cx360 can help.
When you're ready to adopt a more holistic, transparent care management approach, contact Core to see Cx360 in action and learn how it can address your crisis center's needs.
No Comments Yet
Let us know what you think