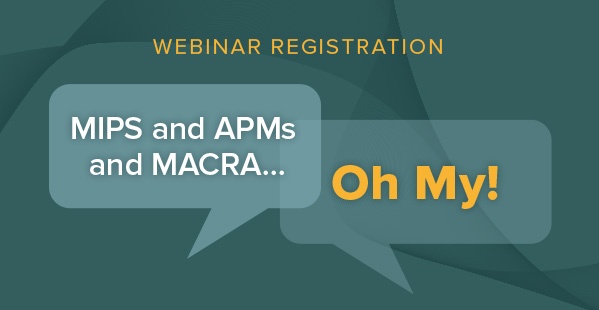 Register now for our upcoming webinar with Open Minds: MIPS and APMs and MACRA…Oh My!
Thursday, June 30, 2016
2:00 PM – 3:30 PM EST

In April 2015, President Obama signed the Medicare Access and CHIP Reauthorization Act of 2015 (MACRA) into law, and until recently, it was a non-issue in the healthcare community. As more information becomes available, it appears as if MACRA is poised to become a game-changer for Medicare payments, promising to transform the flawed previous payment structure by providing a new framework to reward higher quality care.
The upcoming webinar will discuss:
How MACRA will affect your healthcare agency or practice
Merit-Based Incentive Payment System (MIPS) vs. Alternative Payment Models (APMs)
How your Electronic Health Record can help prepare you for MACRA implementation