The Road to Massachusetts Behavioral Health EHR Adoption
by Core Solutions on June 15, 2021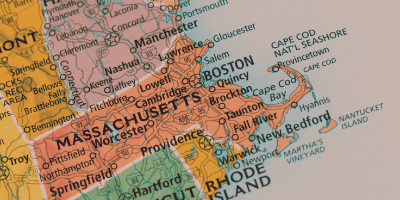 Most look to the private sector for innovation. It was a breath of fresh air when the state of Massachusetts (MA) made moves to become a leader in digital transformation. That led state lawmakers to new frontiers for the MA electronic health record (EHR). However, MA behavioral health EHR adoption has not gained traction as quickly. Sharing sensitive personal information has long been a topic of debate in the industry. Thus, EHR in behavioral health faces more challenges.
Overview of MA electronic health record trends
There has been a convergence of factors driving EHRs in MA. As a leader in digital transformation and client-centric healthcare, MA aims to achieve value-based care through big data. Value-based healthcare ensures providers are paid based on health outcomes. To do this, the state is striving toward an integrated EHR system including these trends:
MA's Board of Registration in Medicine (BORIM), which is responsible for the licensing, regulation and discipline of physicians and acupuncturists, has made EHR adoption a requirement.

EHR proficiency

is now a BORIM rule for medical licensing.

M.G.L. c. 112, § 2

states that licensed physicians must prove that they are proficient in the use of EHRs.
Nearly $2 billion became available through MassHealth's

federal 1115 waiver

. The Massachusetts Delivery System Reform Incentive Payment program funded efforts to transform MassHealth.
EHR should integrate with other systems to correct further barriers to adoption.
Integrated EHRs simplify clinical workflow for providers. Integration with

MassPAT

data, for instance, will save time and make the process of using prescription record data more efficient.
Certified EHR Technology fosters the Centers for Medicare and Medicaid Services'

Meaningful Use

standards. This uses certified EHR systems to improve behavioral healthcare services.
The EHR Toolkit

is now available to assist providers in evaluating and selecting MA electronic health record system vendors.
Challenges to MA behavioral health EHR adoption
The stigma associated with behavioral healthcare has in part slowed EHR adoption. Both federal and MA behavioral health and substance use disorder laws allow for more stringent protection than most health records. Such laws encourage clients to seek treatment. However, they also limit a provider's ability to share behavioral health information. It impedes coordination that could improve the quality of care. As a result, the process is at odds with trends in behavioral health integration initiatives.
Specific challenges for EHR adoption in the Massachusetts behavioral health industry include:
Legal barriers to data exchange in

federal regulations

governing SUD treatment programs. MA laws can be interpreted similarly.
The lack of an interoperable MA behavioral health EHR system creates software incompatibility.
The consent-to-access regulation in MA needs clarification. Without that, it hinders adoption.
Regulations need changes to allow for integrated information exchange. This includes simplifying the client consent process and broadening treatment exceptions.

Integrating behavioral health and primary care further burdens EHRs

. Vendors must design EHR systems to support integrated care functions. This includes data documentation and reporting to support tracking clients with emotional and behavioral conditions over time. It should also include teams working from shared care plans, documentation for behavioral health conditions like depression and improved registry functions. This will require cooperation between providers, MA electronic health record vendors, regulators, standards organizations and educators.
How the right strategy can overcome challenges
Behavioral health providers and doctors have worked apart. So, psychiatrists, psychologists and social workers have not effectively communicated with primary care providers to coordinate the best care.
An integrated MA behavioral health EHR system improves this and the provider-to-client relationship. It strengthens trust by simplifying the overall behavioral health experience by delivering integrated care, enhancing client engagement and centralizing accurate provider reimbursement. Integrating the coordination of behavioral health and primary care data is proven to lower costs and improve the quality of care.
However, the right strategy goes beyond just overcoming challenges.
Core Solutions' Cx360 platform has accomplished this and more
Cx360 is an integrated EHR technology platform. It enables behavioral health provider organizations to streamline:
Front office management for registration and intake processes to help clients gain access to the right care.
Provider clinical management that strengthens the provider-to-client relationship. Increased visibility into recovery plans helps providers better engage clients to improve outcomes.
Provider revenue lifecycle management. Currently, it is difficult thanks to regulations, laws and the shift toward value-based reimbursement. Cx360 integrates the front office with clinical and financial processes for organizational performance and predictability of reimbursements.
Client engagement and communication. It begins with effective ways to inform clients about programs.
Core Cx360 provider technology is a user-centered interface that incorporates unique information preferences. It maximizes flexibility, scalability and security, which protects information for the client.
Contact Core today to learn how we can deliver features for your evolving needs. The transformational shifts are challenging MA behavioral health EHR adoption. We've designed the Core Cx360 platform for you today. Let us show you how it works.
No Comments Yet
Let us know what you think