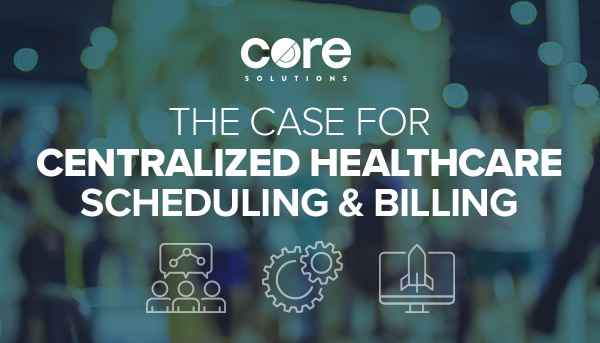 The future of healthcare delivery is centered on integration and collaboration. It places the consumer experience, care delivery models and outcomes above all else – yet requires cooperation between payers and healthcare providers to centralize consumer access and revenue cycle operations.
Of course, there are pros and cons to every care delivery approach. But as we move from siloed care delivery models to aligned entities centered on improving consumer outcomes, the case for centralized scheduling and billing provides benefits to all involved.
Consider the benefits of centralized scheduling and billing and how to get started.
The benefits of centralized scheduling:
Centralizes activity for a group, making it more convenient for consumers and referring physicians
Relieves physicians and their practices of administrative functions to better focus on clinical care
Eliminates communication barriers among departments to shorten appointment and wait times
Prepares consumers with insurance clearance and financial counseling to effectively reduce no shows
Improves economies of scale to ultimately drive operational efficiencies and reduce costs
The benefits of centralized billing:
Standardizes processes, data collection, reports and compliance monitoring
Consolidates the customer service and collection area and provides consistency
Allows for quick access to information on hospital and clinic encounters
Provides payment summary screens for an overall snapshot of billing status
Provides the ability to integrate policies, payment plans and self-pay collections
Improves automation and efficiency by minimizing manual intervention for follow-up processes
Follow the formula in this infographic to get started combining your people, process and technology to achieve centralized scheduling and billing.
Editor's Note: The post was originally published in June 2016 and has been updated for accuracy and comprehensiveness.