The Association for Individual Development, a Core Solutions Case Study
by Core Solutions on September 28, 2015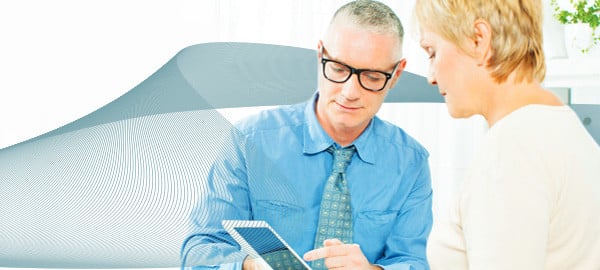 For more than 50 years, the Association for Individual Development (AID) has worked to empower individuals with disabilities, mental illness and special needs to achieve independence and community inclusion. It supports the families of individuals who have experienced a trauma as well as other at-risk populations.
THE ORGANIZATION
Based in Aurora, Illinois, AID serves the needs of more than 5,000 individuals throughout Kane, Kendall, DeKalb, DuPage, and suburban Cook and Will Counties.
THE CHALLENGE
Improving behavioral healthcare outcomes for clients
Improving productivity of service delivery teams
Reducing billing errors
Improving collection of reimbursements
THE RESULTS
Personalized, comprehensive client treatment plans that integrate behavioral and medical healthcare services
Secure but unimpeded provider access to client information (no file lock-outs)
Management access to information facilitates greater staff productivity
Billing rejection rate <1 percent
AID at a Glance
For more than 50 years, the Association for Individual Development (AID) has been working with Illinois state and county officials to deliver a wide range of social services to individuals with disabilities, mental illness and special needs. Today, the agency has more than 400 full-time employees and runs more than 20 programs — from behavioral health and crisis intervention services to developmental disabilities community living programs, children's services and more. Like any agency delivering behavioral healthcare services today, AID has to deliver services in a more integrated manner. It has to coordinate closely with other healthcare provider agencies to meet the holistic needs of its clients. It has to do all this more efficiently and more cost-effectively than ever before.
Helping AID succeed in today's evolving behavioral services environment is Core Cx360, a comprehensive electronic health record (EHR) platform designed to facilitate the administration and management of integrated behavioral healthcare. Core Cx360 maintains the client health record, automates front office procedures, integrates clinical and financial workflows, and streamlines claims and reimbursement processes.
Evolving To Support the Needs of the Times
AID has been working closely with Core since 2005, when the agency was evolving from one whose revenue stream had been 80 percent grant-based to one whose revenue stream was becoming 80 percent fee-for-service-based. It partnered with Core to implement an integrated electronic service delivery and billing solution to replace an aging VAX-based process.
"Our strategic partnership with Core has been critical to our ability to operate in this ever-evolving environment," says Dr. Rajnish J. Mandrelle, Vice President of Organization Development at AID. "With changing funding systems, you need to ensure that the authorization for services is in place, the services are billed to the right insurance, and that you're getting reimbursed properly for the services you've provided. The integration between your clinical and billing systems is that much more important."
Yet the evolution of the service delivery environment did not stop after AID had become primarily a fee-for-service agency. The evolution simply expanded in different ways.
Moving Towards a Holistic Approach to Care
"Social and behavioral healthcare services used to be seen as distinct from physical healthcare services," says Dr. Mandrelle. "Over the past few years, though, there's been a movement towards integrating these services. Now, we are expected to look at individuals holistically, to understand and meet their needs for both physical and behavioral healthcare."
In response to this evolution in care, AID started to partner with local health providers and federally-qualified health centers. However, AID soon discovered that for care providers to deliver services with a more holistic view of the needs of an individual, care providers needed access to much more information about the individuals with whom they were working.
"That provided a huge impetus to move to an electronic health record system," adds Dr. Mandrelle.
Adopting an Integrated Solution
AID turned to Core Solutions for help. The timing was perfect, as Core had just introduced its Cx360 solution. Cx360 includes all the management and administrative functionality that AID had already been using, but in Cx360, this functionality is integrated into a more extensive offering built around a workflow-driven EHR solution.
With Cx360, AID can create a holistic, client-centered health record, which increases its ability to track an individual's progress and engage the client in the right way at the right time to improve outcomes. The software seamlessly integrates automated front office procedures and clinical and financial workflows. It also streamlines claims and reimbursement processes.
In short, Cx360 enabled AID to build on what worked, gain the new capabilities it needed to manage and deliver services more holistically, and continue a strategic partnership that has proved historically advantageous.
Contributing to the Overall Health of Clients
"We're using Cx360 to analyze and target areas so that we can help individuals more effectively," Dr. Mandrelle goes on to say. "With integrated healthcare, it's now everyone's responsibility to try to improve the care and outcomes of the individuals we serve. So, we're focusing on health outcomes and looking into things we did not traditionally pay attention to because they fell outside of behavioral health.
For example, what percentage of the clients we're seeing for depression are overweight or obese? What percentage are smokers? Are those behaviors contributing to their depression? Or, vice versa, is their depression prompting them to eat or smoke more — or making it more difficult for them to change these behaviors? These things are connected, and we need to be able to see and treat them as connected."
Dr. Mandrelle sees an important role for Core Cx360 in helping AID develop greater insights into outcomes and the efficacy of its more holistic approach to care. As the system captures more data about client progress, the effectiveness of specific services and approaches will be easier to see and refine as necessary.
Such benefits accrue. Each one contributes to a more efficient delivery of service and better outcomes for clients.
"As a country, we need to improve access to healthcare, to improve the quality of care and to do all this in a cost-effective manner," says Dr. Mandrelle. "That's what affordable care is all about. That's what the changes taking place at the state and federal level are all about. And that's what we're doing at AID. We're providing services of a higher quality, to more people, at a lower cost. An integrated, comprehensive EHR system is essential to that effort, and that's where Cx360 fits into our organization."
No Comments Yet
Let us know what you think