Knowledge is power – and in an industry that demands a higher quality of care, improved outcomes and lower costs, data can truly move the meter. For leading health and human services organizations that have access to complex data, it's essential to define a data strategy that will help manage and utilize the information to both the organization and industry's advantage.
Consider the seven principles of an effective organizational data strategy that will help improve care and make better decisions.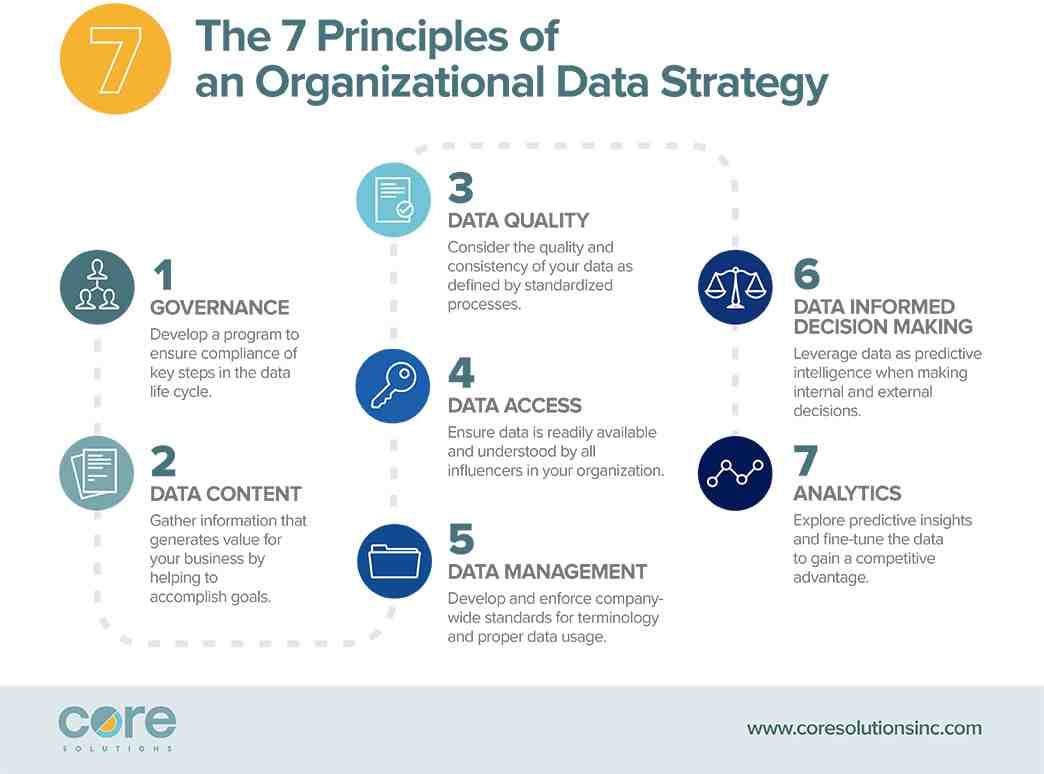 Governance
Develop a data governance program that monitors the implementation and compliance of key processes within the data life cycle, reviews periodic data quality reports, and educates stakeholders on data informed decision making.
Data Content
Gather information that generates value for your business by helping to accomplish overarching goals through strategic initiatives. For example, to "improve individual outcomes," your data should support items like symptom reduction, quality of life and improved health.
Data Quality
Consider the quality of your data as defined by your organization's standardized processes. If you're noticing inaccurate client counts, determine where the inconsistency is coming from – perhaps there is an unclear client definition, data sources, or missing fields.
Data Access
With clean and quality data now at your organization's disposal, make sure it is readily available and understood as intended, by all influencers within the company.
Data Management
Develop and enforce universal standards for terminologies whenever possible, to proactively eliminate data inconsistencies and usage errors.
Data Informed Decision Making
Leverage your data as predictive intelligence when making decisions that relate to clients, competitors, funders, donors, society and partners.
Analytics
Use your data as a competitive advantage by exploring patterns and predictive insights, creating dashboards and infographics, and fine-tuning the data to discover new patterns and perspectives for your business.