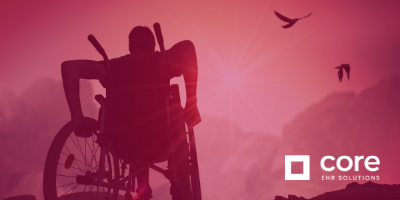 Nationwide, 6.5 million individuals—or roughly two percent of the population—have some form of intellectual developmental disability (IDD). These individuals face unique challenges when it comes to getting appropriate care but are often overlooked because they do not necessarily fall into traditional disparity populations based on race, income, or geographical location.
Bettering our understanding of individuals with IDD can help us better manage their physical and behavioral health care—improving individual outcomes and strengthening the communities where these individuals live.
The Social Determinants Impacting IDD Populations
Intellectual disabilities are more common in low-income communities. According to the United Nations Development Program, 80 percent of individuals with disabilities live in low-income areas and—globally—they represent 1 in 5 people in the world's poorest communities.
Poverty contributes to additional problems that impact an individual's health—including food security, unemployment and access to insurance, and homelessness. As a result, studies have shown that people with IDDs have a higher rate of health conditions such as epilepsy, neurological disorders, gastrointestinal disorders, and behavioral health conditions.
The physical and mental conditions—compounded by the social determinants of health faced by these individuals—can lead to poorer health outcomes for those involved. As a result, although individuals with IDD show lower rates of death than the general population for common conditions like heart disease and cancer, they show higher mortality rates for conditions such as Alzheimer's, pneumonia, and septicemia. In addition, the life expectancy of females with IDD is 19 years lower than that of the general population, and the male life expectancy is 17 years lower.
Challenges in Caring for IDD Populations
Many states offer Medicaid developmental disability waivers, which vary depending on the severity of the intellectual or developmental disability. Depending on the individual, these individuals range from thriving at home with sporadic support to those that live full-time in a group home.
Read more about standing up for individuals with I/DD here.
Source: https://www.beckershospitalreview.com/care-coordination/standing-up-for-individuals-with-intellectual-developmental-disabilities.html