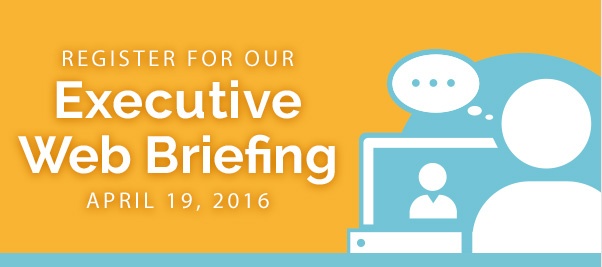 Core Solutions is sponsoring a free Executive Web Briefing on April 19, 2016 on "The Opportunities (& Technology Requirements) In Emerging Behavioral Health Policies & Legislation". Register now!
To become a leading technology-driven healthcare organization, it's important to not only visualize how the future state of your organization will operate, but to create the physical manifestation of those ideas. This includes aligning major milestones and emerging policy issues with your organization's mission, values and priorities. In order to do this, organizations need to be aware of, and find the opportunities available in new policy initiatives announced by government agencies.
Featuring David Wanser, Co-Director of the JBS International Center for Sustainable Health & Care and Ravi Ganesan, President of Core Solutions Inc., this briefing will discuss the implications of recent policy initiatives announced by the Department of Health and Human Services agencies, including the Centers for Medicare and Medicaid Services, Office of the National Coordinator for Health Information Technology and the Substance Abuse and Mental Health Services Administration (SAMHSA).
Register today for this exclusive briefing event to:
Learn how to utilize emerging policy opportunities to further your organization's efforts to increase client engagement and integrate care through a range of funding and technology options
Recognize the technology options needed to help your organization gain a competitive advantage
Gain insights into which additional policy developments are likely to be of interest to you in upcoming months
Engage with our speakers in a live question and answer session
Unable To Attend? Still register! At the conclusion of the event, all registrants will receive a recorded copy of the executive web briefing and presentation slides.