Practical Use Cases for Providers in Becoming Data-Driven With Behavioral Health Software and Interoperability
by Core Solutions on July 21, 2021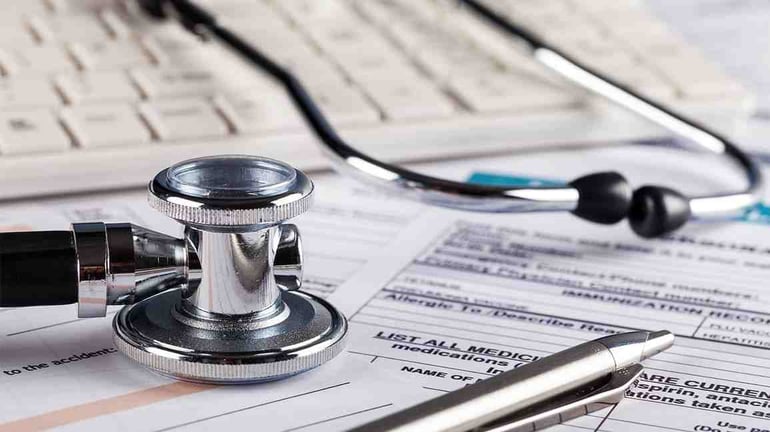 Many providers believe that adopting the latest behavioral health software will help them adapt to the new digital landscape. Yet, the wide-scale changes in the industry during 2020 and 2021 are proving that being connected is more important than just using complicated systems. Behavioral health interoperability drives a data-driven approach. Here are practical use cases to help transform practices into data-driven providers.
What does a data-driven behavioral health practice look like?
A data-driven behavioral health practice is more than just the adoption of the latest behavioral health software. It uses data to make decisions and other related activities in real time. This includes integrating data, using artificial intelligence (AI) and employing powerful algorithms. This enables the digital transformation of an entire practice. It allows providers to work more efficiently, effectively and expediently while innovating on client care, such as preventing suicide and self-harm.

In 2018, Kaiser Permanente and the Mental Health Research Network studied how to accurately assess individuals with an elevated risk of suicide by combining electronic health records (EHR) data and a standard depression questionnaire. A predictive algorithm flagged the top 1% of clients as 200% more likely to attempt suicide. Another algorithm was able to identify those likely to self-harm based on substance abuse, suicide attempts and high depression scores.
For the Department of Defense's Primary Care Behavioral Health program, a new data-driven strategy has fostered growth. Data from collaborative clinical encounters created useful performance metrics in 2019. Behavioral health consultants captured 200,000 encounters with 100,000 clients at more than 170 locations in six countries and 37 states. These metrics described practice and performance recommendations for program direction and provider training.

Data sharing is key to expand access to predictive behavioral health treatment. The COVID-19 pandemic has already increased client willingness to share behavioral health data. Privacy and security, as a result, are on the rise as standards evolve.

For instance, California just released legal guidelines on sharing behavioral health and substance use disorder information. Massive volumes of data are gathered, including that through sensor-embedded wearables. With data increasing in volume and safeguards for privacy developing, providers are able to use data to analyze ways to proactively identify behavioral health problems in their practice.

Steps to Transformation
To efficiently transform to a data-driven behavioral health practice, providers can:
Educate everyone in their practice on a data-driven enterprise by ensuring they understand data collection, data management and analytics within the behavioral health software, as well as the reasons behind making these changes. The IT department will lead this.
Read reports, but also actively use the data to share, collaborate and analyze it to support best treatment options and client care.
Align data use toward organizational goals and adapt and change as the data shows.


The competitive advantages of becoming a data-driven behavioral health practice
Global healthcare industry revenues will exceed $2.6 trillion by 2025. The majority of that has been driven by AI and telehealth. Indeed, the pandemic brought virtual care into the front of behavioral health. This has already increased access and interest in niche areas like telemental health (virtual behavioral health services). As a result, behavioral health saw record-high funding in the fourth quarter of 2020.
Other competitive advantages of becoming data-driven are emerging that range from client outcomes to cost reduction:
Efficient operations: Data helps administrators analyze where they need to make improvements in order to build more efficient systems.
Quicker treatment results: Providers can quantify time spent with clients for more efficient practices.
Lower supply chain costs: U.S. hospitals spend $25 billion more than they should on supply chain expenditures. A cost savings of 18% can occur just in stocking up on supplies using predictive inventory requirements.
Behavioral health interoperability data and the EHR
Behavioral health interoperability allows different information systems and devices to access, exchange and use data in coordinated ways across practices. This promotes timely and seamless portability of data to allow for the optimized care of clients.
Data sharing through interoperable behavioral health data (where a computer system can exchange and make use of information) within an EHR helps identify problems and opportunities for clients. AI applied to this data can predict the early onset of behavioral disorders. So, providers can recommend interventions for improved outcomes.
Behavioral health interoperability is key. After all, behavioral health includes a complicated variety of factors that affect outcomes. The more interoperability there is between more data sources along the lifetime of a client's health record, the more likely it is that there will be opportunities for improved care.
In fact, big technology giants are keenly focused on this. Apple, Amazon, Google and Microsoft have all invested in how data interoperability will improve behavioral healthcare. They have published open-source, cloud-based software solutions for greater interoperability, which will open new avenues for development in behavioral health software.
As data-driven practices become more common, telemental health with make access to behavioral health easier. Additionally, client care will become more predictive as more data is gathered and shared in more secure ways. Soon, providers will see more cost savings across their practice. The digital transformation through a data-driven environment promises great advances in the behavioral health industry.
Behavioral health software can help
Contact Core Solutions to learn more about how your behavioral healthcare organization can transform into a data-driven practice. Let us demo our Core Cx360 EHR platform for you or connect with one of our experts today.
No Comments Yet
Let us know what you think