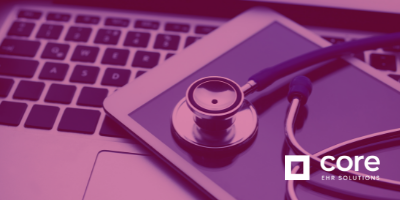 Smaller behavioral health clinics and providers have proven to have a significant impact on health outcomes in their local communities. That fact is often overlooked. Indeed, the individual approach to treatment with small local practices builds lasting benefits for clients. However, these smaller behavioral health providers also face unique organizational challenges that often come as a surprise. Fortunately, practice management EHR can help address these hurdles for improved care and efficiency.
Changes for Small Behavioral Health Practices
Trends that administrators in behavioral health should be aware of include:
Best practices for improved efficiency – Whole-person care and the effective use of practice management EHR
There are actually strong opportunities for small practices in behavioral health practice management because of their size and location.
By expanding access to evidence-based behavioral health services, dangerous levels of need can be reduced. And who better to supply this than small community providers? Remember that there is a national shortage of providers. By training and educating those individuals seeking help to most effectively use virtual therapy, clients can have the access they so desperately need. A data-driven, mobile and desktop app tool in a technology platform can provide the foundation for this opportunity.
When providers can focus on community prevention for their clients, it creates a more effective treatment program. Wellness seminars, personalized feedback and other educational efforts can reduce stigma, pressure and suicide. At an early age in schools, well-being and substance use education can provide understanding and empower an individual toward their behavioral health.
When behavioral providers integrate with physicians, a partnership develops to treat the whole person. This can lead to improved screening, treatment and management strategies. An interoperable platform that allows the sharing of a client's electronic health record (EHR) — a practice management EHR — creates efficiency and growth opportunities and benefits.
Capturing, developing and analyzing data and analytics serve to reduce cost inefficiencies while providing better behavioral healthcare. Predictive analytics can inform and identify individuals who can benefit from evidence-based treatment like cognitive behavioral therapy.
Benefits of a behavioral health practice management EHR
The primary benefits are:
Integrated healthcare.
Data integration.
Whole-person health records.
Improved client care.
While small behavior health providers may feel like challenges are overwhelming, they are the solution to the larger challenges in the behavioral health industry today.


Contact Core Solutions, Inc. today to discuss how our Core Cx360 platform can turn your challenges as a small behavioral health provider into solutions and opportunities.