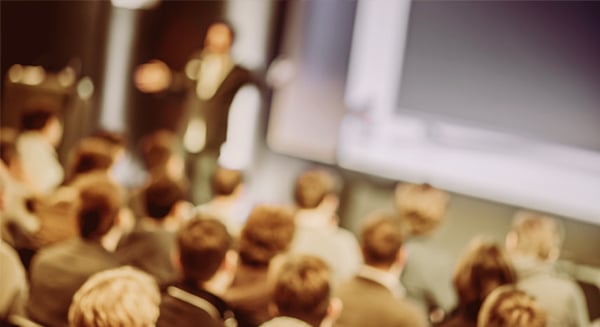 In March, members of the Core Solutions team traveled to Washington, D.C., for the 2019 National Association for Behavioral Healthcare (NABH) Annual Meeting and walked away with valuable insights on the current state of the behavioral healthcare industry. The NABH positions itself as an advocate for high-quality mental health and substance abuse care delivery, and it's evident that it works hard to encourage service providers like Core to continue innovating to help bring better treatment services to consumers.
We're sharing some of the biggest takeaways and themes from this year's event for those who were unable to attend.
Issues to Watch
We heard from many inspiring voices at NABH who brought attention to some of the most pressing issues facing today's behavioral healthcare community. The integration of behavioral health and medical-surgical care, the opioid crisis and the improvement of population health, telehealth and reimbursement came up in several conversations and presentations.
The event focused on brain research and holistic and scientific methods of discovery and treatment, but data and digital transformation will continue to play a crucial role in their success and contribute to continuous improvement for BH businesses.
When we look at recent stats on behavioral health, it's clear that collaboration is also a growing and much-needed trend to watch. As the number of BH companies shrink, we need more organizations to put their heads together to work toward solutions and drive industry progress, which means these organizations need to form strategies for either collaboration or independent growth.
Opportunities for Today's BH Providers
Although the healthcare industry has a long way to go to better serve consumers, behavioral health providers are in a prime position to make big gains in achieving this mission. BH companies are positioned to impact social determinants to health and prevention initiatives as well as fuel greater health literacy and consumer engagement. Here are some of the many opportunities for today's providers mentioned at this year's NABH meeting:
Broader care access points
Integrated behavioral and physical resources
Workforce education
Digital transformation, VUCA and business model improvement
Industry 4.0 analytics for better clinical risk identification and intervention
A Behavioral Health Outlook
Virtual primary care seems to take center stage when we look to the future of behavioral health, which means meeting consumers' healthcare needs may increasingly come in the form of virtual diagnoses, treatments, prescriptions and labs. Yet the digital capabilities of these virtual solutions require updated business and care models that manage change and prioritize long-term value.
There are many barriers that may affect the implementation of improved care models for providers. Patient engagement roadblocks, environmental factors, technology access and financial considerations all come into play for organizations, but understanding these barriers and pushing for change may bring results.
Patient Barriers to Behavioral Healthcare
The limitations of Medicaid, Medicare and private health plans
The continuing shortage of qualified industry professionals
The lack of access to treatments for substance use disorders
Provider Barriers to Growth & Integration
Patient engagement
Environmental factors
Technology access and capabilities
Financial considerations and institutional organization and direction
Core Solutions is working to enables behavioral health provider organizations to increase access, reduce costs and improve outcomes. Request a demo of our leading EHR solutions today.