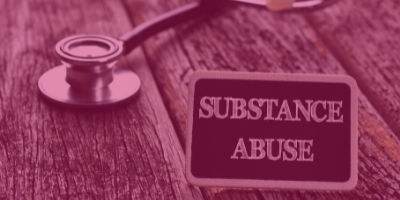 Substance use disorder (SUD) treatment providers have the potential to spearhead dramatic change in behavioral health. Substance use disorder EHR (electronic health record) systems have the ability to promote clinical best practices in addiction treatment practices. Unfortunately, SUD treatment centers have been slow to adopt EHR.
But, this industry continues to evolve for the better. In 2021, a variety of divergent factors have presented opportunities for transformation. Many SUD experts are now turning to improved centralized care records and documentation. For example, this study to evaluate COVID-19 risk and outcomes in clients with SUDs was completely dependent on data captured from EHRs.
However, barriers on both sides create hurdles. Challenges for clients seeking treatment include cost, geographic limitations, stigma, and the lack of dual-diagnosis treatment availability. In fact, in recent years, only 18% of those who needed SUD treatment were able to access it.
When SUD treatment centers aim to adopt a substance use disorder EHR solution, they face a complex set of challenges. They struggle with technological, infrastructural, regulatory, financial, and deployment-related problems.
Nonetheless, 2021 and beyond will be transformative for the SUD EHR space.
Substance use disorder trends for 2021
Ultimately, there are both discouraging and encouraging trends that now contribute to the turn toward innovation:
Discouraging trends:
Encouraging trends:
A majority of the public now supports increased funding to understand and combat SUD. This has also resulted in more research and new supportive laws on the books.
Projections show an increasing demand for in-person care. So, resources and options will become more available to those who need them. SUD markets are projected to increase to $101.8 billion by 2023, and new facilities will grow by 11.9% through 2030.
Largely due to COVID-19, there's a shift toward telemedicine in SUD treatment.
Addiction medicine has experienced a renaissance to include:
New avenues to mitigate clients' urge to use long-term. This includes work within the orexin system (the multi-tasking neurons that regulate vital body functions).
A new ACGME medical specialty. This is available for doctors and nurses to specialize in the treatment of substance addiction.
Benefits of substance use disorder EHR systems for treatment centers
Adopting SUD EHR systems will improve processes and reduce errors and redundancy when coordinating between multiple practitioners. Additionally, this solution allows for an under-one-umbrella solution for behavioral health billing software.
A strategic function of the SUD EHR is the ability for data to be interoperable. This allows for significant opportunities for treatment centers, including three critical elements:
Collection and storage of client data electronically. (This includes single-practice medical records, as well as longitudinal information such as medical histories.)
Ability to share this data with multi-disciplinary providers.
Ability to provide clinicians with evidence-based tools for assessment, planning and treatmentment.
SUD has reached epidemic proportions now heightened by the ongoing pandemic. Within the solution lies a dire need that innovation and behavioral health billing software offer. Core Solutions, Inc.'s (Core) Cx360 platform is a substance use disorder EHR system designed to support avenues for clinical best practices.
Contact Core to discuss how the Cx360 platform can provide your SUD treatment center with these accessible solutions:
Centralized care records
Treatment plans
Rx dispensary information and improved prescriber methods
Integration of methadone management systems
Documentation for group services.