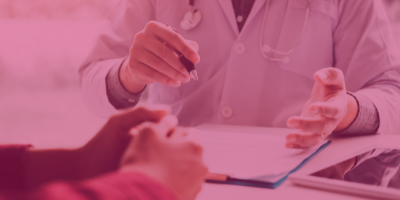 People with intellectual/developmental disabilities (I/DD) have traditionally suffered disproportionately during the COVID-19 pandemic. They remain at high risk of being overlooked as the world continues to respond to the crisis. I/DD provider organizations are facing a changing landscape with both new approaches to service delivery including the fast transition to offering services virtually. The intellectual/developmental disabilities EHR (electronic health record) is important for a managed transition to a new value-based model of whole-person care.
Challenges with access to care
During the pandemic, the 7.38 million people in the United States with I/DD have faced a unique set of challenges that place them more at risk than the general population:
They are

more likely

to be exposed to COVID-19 and then suffer poorer health outcomes than the general public.
Most people with I/DD live either in congregate settings or with older family members, who are themselves a high-risk group.
Almost

75%

have suffered a loss of crucial services due to COVID-19. This then exacerbates existing inequities in care facilities, which places more stress on already-burdened caregivers.
Intellectual/developmental disabilities EHR and the move towards value-based payment models
By design, value-based payment (VBP) models drive both the public and private payers as well as the purchasers of healthcare (clients, employers or government) to demand that providers, hospital systems, practices and others who deliver healthcare are accountable for both quality and cost of care.
As a result, improved outcomes and quality of life are becoming new standards in healthcare initiatives. So, healthcare payment systems (such as Medicaid) are migrating from a fee-for-service model toward paying for value and successful outcomes.
Given the 7.38 million Americans with I/DD, VBP models are more relevant than ever in reshaping the way providers approach and deliver care to their constituents.
A guide in this process includes whole-person care. Whole-person care is designed to help improve the overall quality of life for individuals with chronic conditions. The six dimensions of whole-person care are:
Coordination between primary care physicians and behavioral healthcare
Better behavioral health practices
Ability to fight the stigma of behavioral health diagnosis
More client participation in treatment plans and health monitoring
Data collection systems with complete, accurate and comprehensive information
Equal access to all of an individual's health data for all pertinent healthcare organizations and providers
The new generation of solutions - like Core Solutions', Inc. integrated EHR technology platform - is breaking new ground to provide whole-person care as a leading guide in a VBP model. The revitalized EHR makes this possible, in part, by:
Having a value-based design - EHRs see a client's holistic well-being across a field of settings involving risk, integrated reporting and planning, referrals, communications, and workflows. This evolves into the client's health journey, which enables whole-person care.
Having flexibility and speed at its core – Cloud-based EHRs are scalable and adaptable with effective access to data to better integrate service providers on one page.
Delivering on performance – EHRs are equipped to efficiently support clinical best practices for more positive outcomes, including healthcare data and analytics for advanced reporting in near real-time.
How intellectual/developmental disabilities EHR solutions help manage the transition
EHR's designed specifically for I/DD have been historically limited, have lacked standardization and have come up short on specific functionality to meet I/DD needs. New healthcare regulations require changes in how providers manage information transfers under value-based systems. These changes will no doubt be a burden to I/DD provider organizations that are not familiar with newer technologies.
Cx360 - Core's EHR - provides a better experience by offering current technological means to influence service delivery in the fee-for-service I/DD system. Core's groundbreaking EHR serves as the foundation for an industry-wide move toward value-based payment models and ensures I/DD agencies a smooth way to deliver technologically-enabled collaboration to better serve the I/DD community.
Contact Core to discuss how we can help advance whole-person health in a values-based I/DD EHR system in your practice or agency.