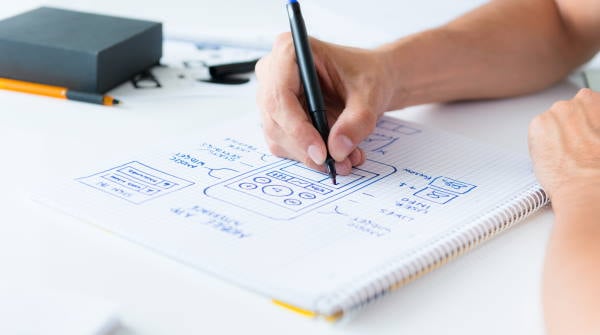 We often hear words like 'intuitive', 'easy to use' etc. in marketing literature from EHR vendors. But what do these words really mean, and how do you know the software you are purchasing will be usable and adoptable by your staff?
Core's Cx360 is built based on a user-centric design based on a deep understanding of how clinicians perform their day-to-day tasks and then incorporating this understanding in the software development life cycle. We are proud to share a few key features that demonstrate key principles from Steve Krug's "Don't Make Me Think: A Common Sense Approach to Web Usability" publication.

Don't Make Me Think: A busy clinician barely has any time to spare between appointments and relies on relevant information presented in a concise manner. The Cx360 timeline view of the client chart does exactly that. With a simple click on the timeline view, a chronological list of all activities with key information is presented on the screen, eliminating the need to click through multiple screens. Other examples of the "don't make me think" philosophy include the ability for configurable workflows to guide users through common tasks.

Street Signs and Breadcrumbs

: Have you ever found yourself logged into a software system and find yourself asking "what do I do next?" A good software design should allow users to navigate through easy to understand menus and breadcrumbs of previous screens. In Cx360, easy to follow top-level menus allow users to quickly get to the information they are looking for. Further, breadcrumbs within a client chart clearly show the user where they are in a person's record and help them navigate back to where they want to go without having to click on the BACK button on the browser. You can also build "flow" into your processes within the software to guide staff.

Eliminate Needless Words:

With modern User Interface design, less is more, and this is a concept Cx360 embraces. Cx360 takes this one step further and eliminates needless tasks that can be automated. For example, a completed progress note automatically generates a bill - whether it is fee-for-service or complex value-based payment requirements that has billing dependencies on other events. Another example of this concept is that completing group notes, which automatically creates an individual note in each client's record. Tracking client census information in Cx360 also automatically updates the census when a residential client is away on leave. Our goal is to eliminate unnecessary tasks so users can focus on more important client care activities.
Cx360 is rich with features which allows a user to start and finish their tasks in fewer clicks without having to jump across multiple screens. Schedule your Cx360 demonstration today, or talk to one of our experts to learn more about our usability challenge.