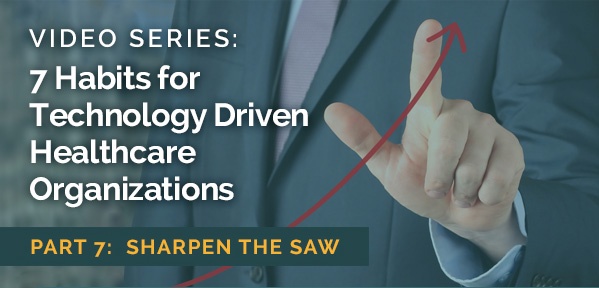 This article is the final installation of our 7-part series derived from '7 Habits for Technology Driven Healthcare Organizations' – a presentation led by Ravi Ganesan, President of Core Solutions, at the 2015 Open Minds Technology & Informatics Institute.
In the words of Stephen Covey, "Sharpen the Saw means preserving and enhancing the greatest asset you have." For health and human service organizations, your greatest assets can be found by identifying the areas that impact your success. Now more than ever, value-based purchasing has caused assets such as clinical, finance, operations and community, to be more contingent upon each other than ever – making it important to measure and improve upon their individual metrics. To commit to continuous improvement through data, there are six key questions that executives must ask and five operational processes that organizations need to adhere to.
Checklist: Committing to Continuous Improvement through Data
Step 1. Can you answer these 6 questions about your organization's data?
To become a true data-driven healthcare organization, there are six questions that executives and managers must ask every time information and insights are presented.
What was the source of your data?


How well do the sample data represent the population?


Does your data distribution include outliers? How did they affect the results?


What assumptions are behind your analysis? Might certain conditions render your assumptions and your model invalid?


Why did you decide on that particular analytical approach? What alternatives did you consider?


How likely is it that the independent variables are actually causing the changes in the dependent variable? Might other analyses establish causality more clearly?
Is your operation built to be data-driven?
Upon definitively answering the questions above, your organization must have proper operational processes in place to utilize the data to its full advantage when making decisions.
Data-oriented mindsets and infrastructure support metrics.
This item is especially important at the leadership level as everything your organization accomplishes must be measured and reported.
Data is centralized and organized.
Quality data culture is reliant on information being visible to other programs within your organization which allows leaders to see the data landscape as a whole.


Policies govern data access.
When basing decisions off data, processes must be in place to determine who can access and potentially make changes to the information.


Data access is layered.
Everyone in your organization should have metrics that support overall goals. As a result, both the frontline staff and management need to have visibility of? the status of these metrics to serve as a support system for achieving the greater goal.


Analytics are integrated into tools.
Key metrics need to be integrated into your organization's primary system rather than an independent application that personnel will likely not access on a regular basis.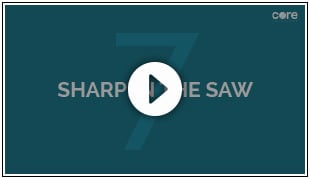 For more information, watch the full video here.