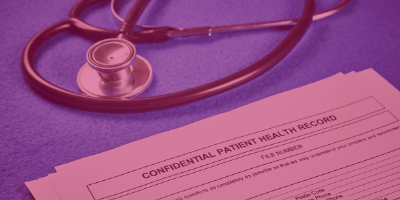 Behavioral health software solutions need to meet the new challenges of 2021, and we have witnessed the industry being turned upside down as a result of the COVID-19 pandemic. Combined with economic and social challenges, these events have caused an enormous strain on behavioral health providers, leading many of them to realize the need to adapt and improve their foundational technology systems. In response, the behavioral health EHR (electronic health records) market offerings are rapidly evolving.
Key challenges for 2021
Social distancing and other COVID-19 restrictions and policies have limited providers in various ways. In some cases, individuals who need significant help have suffered the most from isolation, with providers being unable to reach out to them. As vaccine acceptance and distribution are both increasing, providers are increasingly seeing clients return for the care they need. However, in this changed environment, behavioral healthcare providers still face additional challenges in 2021:
Payers are forcing providers to adapt to the changes in how care is provided and how claims are being reimbursed. Changes in telehealth, Electronic Visit Verification and COVID-19 Coding all contribute to the changing payer landscape.
Providers are learning to work differently: remote work, telehealth and the burden on staff have all played a part in an increase in provider "burn-out".
Employers have adapted to social distancing and other pandemic policies. In some cases, this resulted in layoffs and remote job structures for their employees. The change in workflow and lack of mingling with peers has also impacted employees. Thus, employers now understand the importance of integrating behavioral health support to support employee wellbeing and productivity.
Government policymakers are working to build ties with behavioral health technology companies. They must facilitate ethical and governing frameworks for equality in the newly structured workplace.
Behavioral health EHR trends
Electronic health records are a key component of any healthcare practice. The most prominent trends in behavioral health EHR are adapting to the growing needs of a changing world. The stress of the pandemic has increased the demand for behavioral healthcare providers, who rely on their EHR to keep them connected to their clients' needs.
Not all EHRs are created equal though. Behavioral healthcare providers tend to look for EHR's that are specific to their industry segment. In this new environment, providers are looking for other features as well.
Integrations
Most behavioral health EHR systems are evolving to offer integration with external healthcare related systems such as hospitals, RHIOs, HIEs and other provider networks. This provides fluid care across multiple specialties and departments.
Virtual aid
Privacy and security are prime concerns for behavioral health clients as a whole. These clients may be afraid to discuss their needs outside of the confidence of a provider's office. Knowing their data is safe helps them reach out when they are in need.
The biggest focus for behavioral health EHR in 2021 and beyond is its use for virtual aid. This tool is vital when reaching out to clients who are unable to attend physical visits. In addition to privacy and security, having a client's health data on hand improves the quality of care as well.
Overcoming challenges with electronic health records
Behavioral health has made significant progress in overcoming continued EHR challenges. Using cloud-based technology, providers can offer the same pre-pandemic level of care and evolve as new challenges arise. This allows for the integration of client charts across multiple providers to improve client communication and health.
To overcome modern challenges, electronic health records for behavioral health are delivering:
Easy check-in for office and virtual visits
Conformity in standard documentation
Secure messaging
Scripted triaging to simplify regular processes
Evidence-based tools for assessments, planning and outcome management
Real-time data analytics
Adopt an EHR solution that works for you
Core Solutions, Inc. (Core) equips provider partners with EHR software for the behavioral health and human services industries. Deep clinical aptitude sets Core apart from other EHR software providers. Core offers application flexibility for organizations, allowing for providers' focus to be on their clients rather than how to manage the client data.
Core has a strong vision for the future: One product. One focus.
Learn how Core's Cx360 modern electronic health record platform can help your organization. Core offers clinical best practices, provides great options to meet the industry challenges, and prepares your organization for the trends identified above.