Behavioral Health Revenue Cycle Solutions for Billing and Value-Based Payments
by Core Solutions on August 23, 2022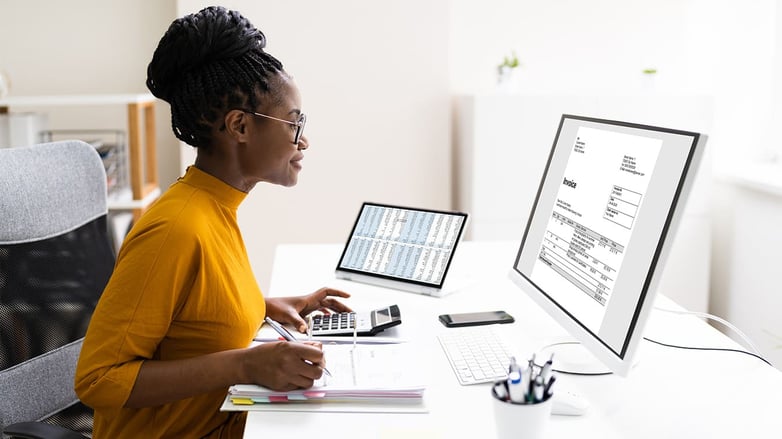 Revenue cycle management (RCM) is an essential part of running a behavioral health organization. Each step of the process affects the financial performance of the mental health, I/DD and Substance Use Disorder organization, from pre-registration to claim submission and collection.
Identify technology competencies that will best serve your behavioral health organization with our guide, The Ultimate Guide to Behavioral Health EHR Selection.
In recent years, as healthcare continues to greater adoption of value-based payment, behavioral health RCM has become even more complex. Risk-based contracting requires providers to develop new competencies around adhering to quality-based measures, demonstrating improved outcomes, and assessing clinical performance at both the individual and population levels. Behavioral health billing solutions tied to an EHR can significantly aid in adapting to this new payment environment.
The ideal EHR must live in both worlds—fee for service and value-based payment—to protect the provider's financial health for today and tomorrow.
What does this mean for behavioral health providers when examining the right technology for their organization?
Capabilities of Behavioral Health RCM Solutions for Billing
Under fee-for-service arrangements, the EHR for a behavioral health practice should streamline the billing and claims process, resulting in faster payments, fewer denials, and complete payment. Revenue cycle optimization requires technology that will support and automate the following functions.
Accurate and complete charge capture
Accurate and complete charge capture is one of—if not the—most critical components for successful behavioral health RCM under fee-for-service contracts. Behavioral health billing solutions should reduce the possibility of error in the charge capture process by assisting with documentation and coding. They also should be able to readily apply coding updates using rules-based processes, automate bill generation, and facilitate fast and complete claims submissions. Such efficiencies will not only improve the completeness of payment for the organization but also the cost to collect.
Insurance Eligibility Verification and Prior Authorization
Behavioral health services often require prior authorization before they can be covered, which can add another layer of complexity to accurate and timely billing. Payers have their own rules about how many sessions they'll pay for, the length of a session, and the maximum number of treatments. Verifying eligibility for service must be done accurately and quickly to ensure financial clearance for patients and supply accurate out-of-pocket estimates. Delays or inaccuracies can potentially disrupt patient scheduling, result in claims denials and contribute to bad debt. Seek a vendor that can provide electronic real-time eligibility verification.
Easily Customize Collections



Along these lines, support for timely and accurate self-pay collections also is important. Behavioral health billing solutions need to be able to integrate collection policies, administer payment plans and facilitate self-pay collections with minimal manual intervention. Modern behavioral health billing solutions can help alleviate administrative burdens on providers. Using rule-based features, the right behavioral health billing solutions should customize financial statement setup, track payments to date, and ensure billing timeliness. In addition, solutions should allow for easy customization and updates to patient statements.
Transitioning

Behavioral Health RCM

Strategy to

Value-Based Payment
In addition to these traditional behavioral health RCM functions, it's also important for technology to be able to assist with the new functionalities needed to adapt to value-based contracts. Practice administrators need confidence in the organization's ability to abide by contractual terms, facilitate the sorts of clinical and financial workflow changes needed to be successful under agreed-upon metrics, and reliably predict performance. The following capabilities are true differentiators in this regard and can significantly affect an organization's ability to adapt to payment change.
Customizable Alerts
One important feature to look for in a behavioral health RCM solution tied to an EHR is the ability to configure data capture and alerts. Pre-built alerts can help meet regulatory requirements, such as the Physician Quality Reporting Initiative (PQRI), as they notify providers that they need to complete associated data elements. The ability to configure around similar requirements by the payer and automatically capture associated data will afford the organization the greatest flexibility in adapting to changing quality metrics over time. Technology capabilities in this area position the organization for the greatest success under value-based payment by maximizing the organization's visibility of its performance and minimizing the amount of time and resources needed to verify and enter diverse and ever-changing data requirements.
Facilitating Effective Measurement-Based Care
Payment based on outcomes requires an accurate assessment of the client's health before and after care intervention, as well as systems to ensure the care interventions pursued will adhere to best practice. As such, it is important for behavioral health providers to have their clients' complete records at the point of care and workflows that incorporate screening and assessment tools to effectively document changes in health status. Also important is supporting risk stratification, steering toward evidence-based care planning, and facilitating referral management. Each of these capabilities will help clinicians document progress and achieve quality targets most efficiently. Look for a system that allows the provider to securely send assessments to clients during their initial evaluation process, on a specified schedule, and on an ad hoc basis.
Risk-Based Modeling
Administrators need to be able to view performance under different contracts and model potential payment by various contract terms. Such capabilities require organizations to be able to tie clinical and financial performance at the patient population level. Providers also need to be able to combine data from disparate episodes of care. As if these capabilities alone aren't enough, the right technology also needs to provide these insights in ways that are easy for users to view and report. Look for systems that have embedded real-time reporting.
Preparing Your

Behavioral Health RCM Strategy

for the Future
Staying competitive in the market requires an RCM strategy that not only works for today but also adapts to the needs of tomorrow. Not having effective behavioral health billing solutions tied to your EHR can lead to lost payment and slow cash flow as a result of missed charges or charge errors, claims denials, late payment, or ineffective billing and collections communications with patients. But perhaps even more important, it can result in the organization being left behind as the contracting environment continues to shift. As behavioral health organizations increasingly take on greater risk under value-based payment arrangements, behavioral health practice leaders need to ensure their technology is keeping pace.
Learn how Core Solutions' Cx360 behavioral health EHR supports fast, successful implementations with easy scaling capabilities, the right training, and strong support. Schedule a demo today.  
No Comments Yet
Let us know what you think